Format of Lessons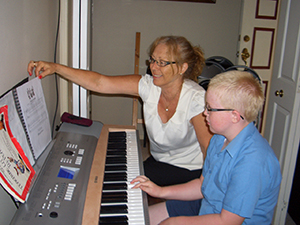 Lessons are half an hour and one on one .
Lesson Fees

$30 per half hour lesson in the studio .

$35 home visit per half hour lesson.

What you will learn
How to read and interpret written music
Correct fingering techniques
Classical, and/or contemporary styles
Last but not least, to enjoy your musical journey!